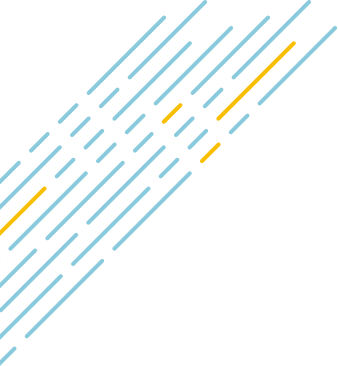 Facilitating retirement plan sustainability and income security throughout the country.
The history of Equable
In a perfect world, pension programs would be fully funded by stable, sustainable contributions. Fulfilling those obligations would not require dipping into neighboring municipal resources. The retirements that people have worked so hard for would be secure, and essential government services would not be back-burnered so that cities can afford to make pension debt payments.
Unfortunately, we do not live in that world.
We live in a world where workers' financial security is used as a bargaining chip. Where misguided policies of the past have put retirement systems in debt. Where misguided policies of the present are paying off that debt using money that should be going toward education or infrastructure. Where the confusion and fear around these issues makes people think twice about starting a career in the public sector.
---
What we believe
Retirement sustainability, accountability, and income security
We believe all retirement plans should be sustainable, accountable, and affordable.
We believe a safe and secure retirement is possible for all.
Policy development process
We believe problems should be acknowledged and addressed.
We believe collaborative problem solving — engaging employees, retirees, management, taxpayers, and other stakeholders — enables creative solutions.
Analytical approach
We believe impartial, rigorous research and analysis is critical for successful change.
We believe there is value in open-source data, analytics, and academic analysis.
We believe there are best practices in retirement plan design.
Policy development process
We believe problems should be acknowledged and addressed.
We believe collaborative problem solving — engaging employees, retirees, management, taxpayers, and other stakeholders — enables creative solutions.
Analytical approach
We believe impartial, rigorous research and analysis is critical for successful change.
We believe there is value in open-source data, analytics, and academic analysis.
We believe there are best practices in retirement plan design.
---
Challenges
Together, we face a range of critical issues from sustainability and affordability to accountability and transparency, and everything between. Equable believes that the best (actually the only) way to solve these challenges is to face them head on and work together on solutions that bridge the gaps. Here are a few of the major hurdles we currently see facing us along the road.
Debates about public sector retirement income and healthcare plans, in particular topics like "pension reform" have become unnecessarily divisive.
Public pension plans are facing sustainability challenges, as the funding deficit of pension plans continues to grow.
The costs of debt financing retirement systems today is crowding out the ability to use taxpayer resources on other public goods and services.
Public sector retirement systems are not working for everyone and, as a result, millions are getting kicked off the path to a secure retirement.
Debates about public sector retirement income and healthcare plans, in particular topics like "pension reform" have become unnecessarily divisive.
Political debates too often boil down to "pensions versus 401(k)s," even though that binary framing is an inaccurate, oversimplification of ways to think about pension deficit challenges.
There is a lot of misinformation about retirement plans that can drive certain actors to oppose changes that are to their own benefit.
Even bipartisan movements to improve retirement systems don't always avoid strife — sometimes the art of the possible does not sit well with some who prefer to pursue their idea of the perfect reform.
---
Approach
Equable works with all stakeholders regardless of political affiliation who are serious about tackling challenges related to the sustainability of public sector retirement plans and the availability of multiple paths towards retirement security for all.
There is no one-size-fts-all solution for every challenge to retirement security. Some states are already working on expanding paths to retirement security for all private sector workers, others are lagging behind. Some states have strong public sector benefit design, but poor funding policies for promised pensions. Some retirement systems have very near-term solvency issues, while others are in a position where if they make improvements now they can avoid costly fixes down the road. We believe that solutions start with a data-first analysis of the challenges unique to a state, municipality, and system. And that they are best moved forward with a collaborative process.
---
Why Equable?
Equable was created because we have seen first-hand how bipartisan, collaborative processes can build lasting change for state and municipal governments. At the same time, we have all seen how a lack of clear information and partisan politics can lead to unnecessary fights that have threatened the solvency of pension plans, required cuts to public services, or made funding retirement benefits more expensive by delaying necessary changes. It is not enough just to have votes from more than one party, the path from identifying the source of existing problems to a solution is also an important conversation to have collaboratively from the start.
We've purposely built Equable with a bipartisan board and staff to reflect the broad political spectrum of this country. As a result, our board members generally don't agree on every public policy issue, but they all agree that we should come together to create sustainable retirement plans for public and private sector workers, that these benefits should be affordable and considered as part of total compensation, and that the plans should be designed with the worker in mind so that everyone has a clear path to retirement income security. We know you are tired of the unnecessarily partisan and petty politics that have dominated this issue in so many places. So are we.
Dan Liljenquist (R, former state senator)
Dan is the Chief Strategy Officer at Intermountain Healthcare in Utah, and is the architect of Civica Rx, a nonprofit generic drug company established to reduce chronic generic drug shortages and price gouging. He served in the Utah State Senate (2009-2011), where he championed an effort to save the statewide retirement system from fiscal collapse following the financial crisis.
"As a former legislator in Utah, I was able to see up close and personal what state and local governments face, as they try to balance the need to fairly compensate employees while managing a budget. Costs are much higher than anyone had anticipated because many pension plans have relied on overly optimistic financial assumptions without long-term sustainability in mind. The resulting debt has put extraordinary pressure on state and local governments around the country. That's a big issue."
Lois Scott (D, former city Chief Financial Officer)
Lois serves on the boards of the Federal Home Loan Bank of Chicago, Center for Municipal Finance (University of Chicago), and Kroll Bond Rating Agency, among others. An entrepreneur and civic leader, she served as Chief Financial Officer for the city of Chicago (2011-15), where she worked to improve the city's finances that were being overwhelmed by pension debt costs.
"The public pension crisis is a weight that sits on top of every public policy goal. Unless and until we wrestle with that crisis, we cannot make progress on the issues that will make life better. Want better schools and better paid teachers? Fix the pension crisis so we can fund schools. Want a cleaner environment? Free up funding to make that happen. Think that we need more affordable housing? Focus on pensions first."
Pete Constant (R, former police officer and city councilman)
Pete is chief executive officer of Retirement Security Initiative, an advocacy organization focused on protecting and ensuring the fairness and sustainability of public sector retirement plans. He served the city of San Jose as a police officer (1987-2000) and then councilman (2007-2014). While on the city council he was a trustee for both the civilian and public safety retirement systems, and worked with the mayor to push forward efforts to improve the financial sustainability of the troubled pension plans.
"The only way to make lasting change to these complex systems is through bipartisan and stakeholder-wide solutions being developed. Equable is uniquely suited to facilitate these improvements."
Richard Ravitch (D, former Lt. Governor)
Dick has a storied career in public finance, serving the New York City in a range of capacities that included helping to prevent bond defaults in the 1970s from turning into bankruptcy, building out thousands of units of public housing, and serving as the chairman of the MTA (1979-1983). He served as Lt. Governor of New York State (2009-2010), and has been an advisor in the recent efforts to salvage the finances of Detroit and Puerto Rico.
"People generally assume that a state's pension promises to its retirees are contracts that bind the state no matter how much fiscal distress it may cause to fulfill them. But as the burdens of these promises increase, so will the challenges to the strength of the guarantees."
Josh McGee (Independent, Academic)
Josh is a research professor at the University of Arkansas, and a widely published author on the nature of public sector retirement systems and how they can be managed more efficiently. He was previously chairman of the Texas Pension Review Board (2017-2019) and executive vice president at Arnold Ventures (2011-2018) where he worked with dozens of university teams and research groups on efforts to improve the financial sustainability of public pensions.
---
Our Team
Our team is a group of world-class analysts, organizers, and former executives, with a few ex-politicians thrown into the mix. In nearly every successful pension reform effort from around the country over the past decade, you can find the fingerprints from one or more of Equable's staff and board members. What unites us all is an ethos of collaborative problem solving, a willingness to take on complex problems, and a desire to see everyone enjoy the retirement they worked so hard to secure.
Anthony Randazzo, Executive Director
Anthony works with stakeholders around the country to build collaborative approaches to complex political and financial problems. He was formerly managing director of the Pension Integrity Project and director of economic research at Reason Foundation. Anthony graduated from New York University with a multidisciplinary M.A. in behavioral political economy.
Jonathan Moody, Vice President for Research
Jon heads up all analytics and research at Equable. Most recently he was a research officer at The Pew Charitable Trust where he coordinated research on state rainy day funds, state fiscal management, and broader state budget policy. Jon holds a Ph.D. in political science from Penn State University with a special focus on research methodology and political communications.
Robert Hawryluk, Vice President for Communications
Robert leads communications at Equable. Before Equable, he was with Prudential Financial where he guided communications for their institutional retirement services. There he helped demonstrate the benefits of approaches like pension risk management and plan design to help improve the financial wellness of union members and employees. Robert holds a degree in Business from Seton Hall University.
Caryn Morgan, Director of Partnerships
Caryn oversees all grant making operations at Equable. She has worked in operations and development roles across a range of education policy organizations, including the Fordham Institute and National Council on Teacher Quality. Caryn graduated from the University of Minnesota with a degree in family social science.
Sam Shaw, PR Director
Sam manages communications at Equable. Prior to joining the team at Equable, she worked on New York state-level political campaigns in strategic communications and community outreach roles, including former Assemblywoman Christine Pellegrino's re-election campaign. There she led bipartisan coalition-building initiatives with public-sector unions and advocacy groups. Sam graduated from New York University with an interdisciplinary B.A. in communications and identity.
Deborah Clifford, Chief of Staff
Deborah spearheads operations at Equable. She has over 20 years of experience in non-profit organizational development, strategic planning, and community outreach. She has served as the executive director of numerous nonprofits, all of which have provided services to public school students, teachers, and administrators in both the US and around the world. Deborah holds a Bachelor of Fine Arts and English Literature from New York University.