Today, Equable Institute released a year end update to its State of Pensions 2022 report. The analysis finds the aggregate funded ratio for U.S. state and local retirement systems declined from 83.9% in 2021 to 77.3% in 2022, based on available data through December 31st, 2022. Equable Institute estimates that unfunded liabilities will total $1.45 Trillion for the 2022 fiscal year, representing a loss of nearly half of the gains from 2021's record investment returns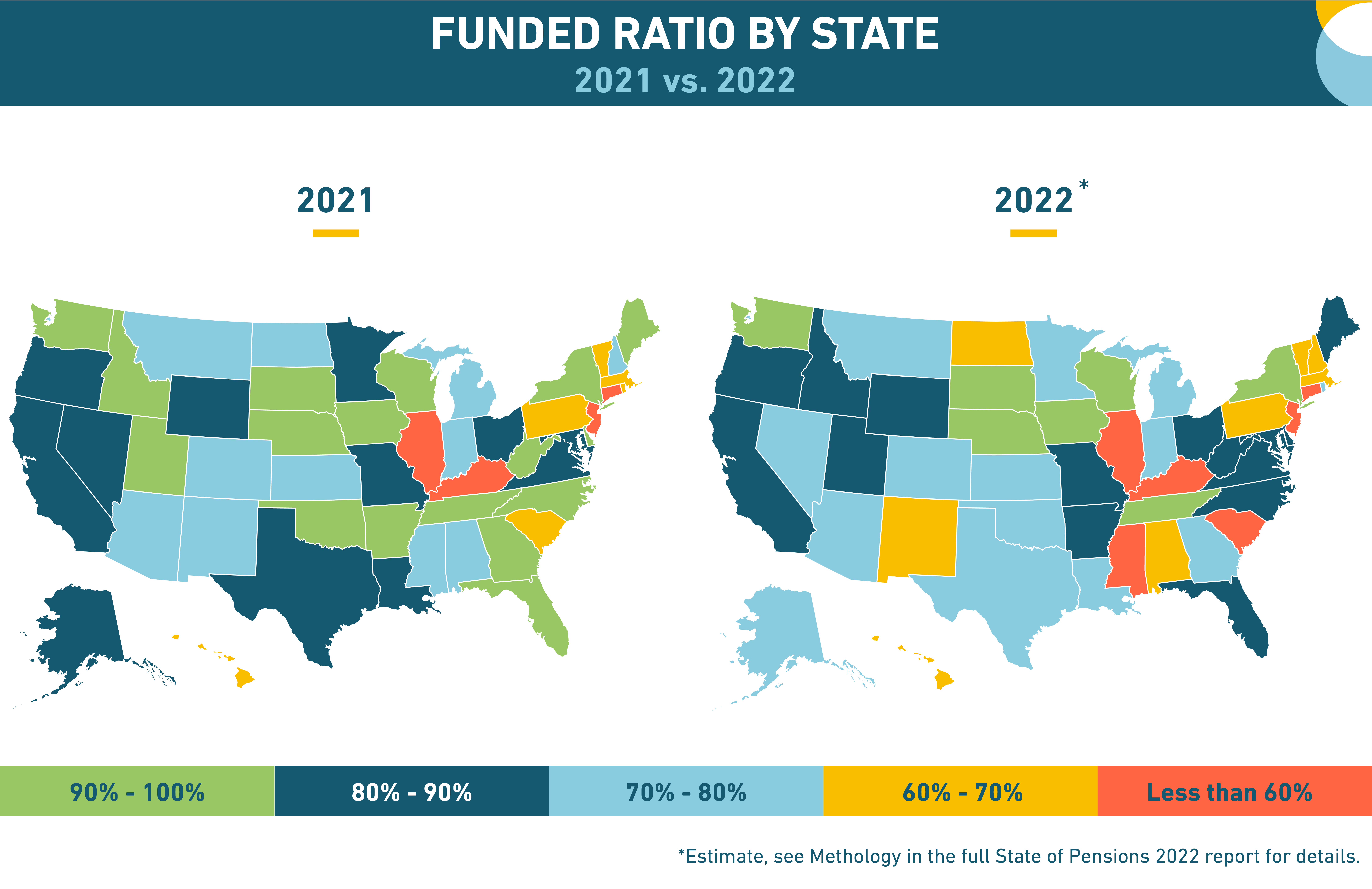 After a year of investment volatility and record inflation, public pension plans averaged a -6.14% return on average in 2022, dramatically underperforming the 6.9% average assumed annual rate of return. Despite a year of significant losses, the funded status of state and local retirement systems remains stronger in 2022 than it was heading into the Covid-19 pandemic in 2019. However, based on Equable Institute's outlook for 2023, most pension funds are not on track to meet investment return targets.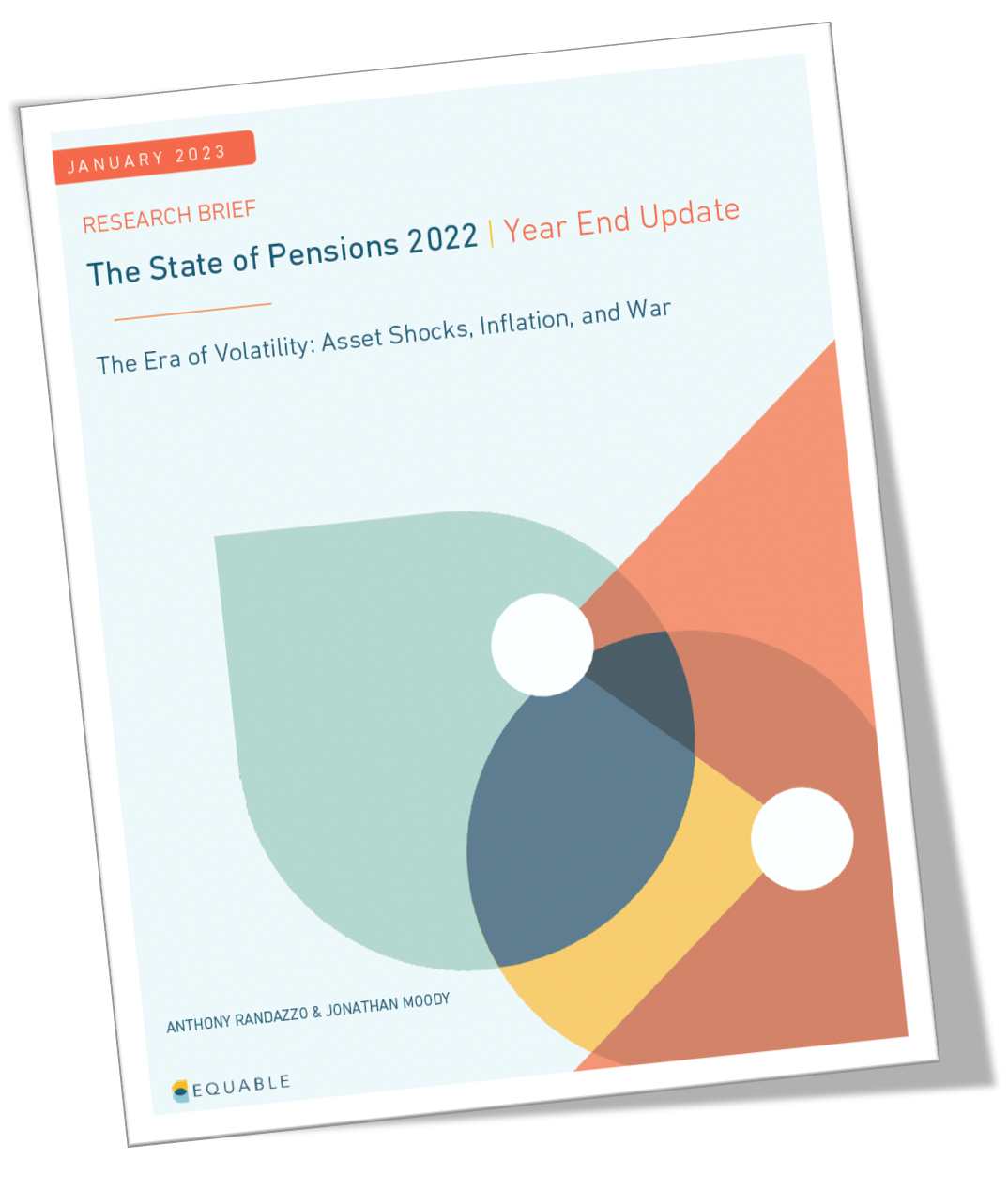 Read and Download State of Pensions 2022 Year End Update
Here.
While aggregate numbers have trended negatively in 2022, the effect of last year's volatile market conditions has varied across plans and states. The report finds that the funded status of most states' retirement systems are fragile, with a few exceptions falling into resilient and distressed categories.
The year end update to State of Pensions 2022 also includes a ranking of the 2022 funded status of all 50 states plus Washington D.C.  The analysis reveals that Washington D.C. and Washington State top the list with aggregate funded ratios of 103.4% and 102.9%, respectively. Illinois and Kentucky have the worst funded pension plans in the nation at the end of 2022.