Today, Equable Institute issued its annual report on public pension trends in the U.S., State of Pensions 2022. According to the report, once-in-a-decade investment returns and economic growth drove the aggregate funded ratio of state and local pension plans for the 2021 fiscal year up to 84.8% with total unfunded liabilities dipping below the $1 trillion line. However, in the first half of 2022, pension funds have had to weather the impacts of a bear market, geopolitical conflict, and record inflation, effectively erasing nearly half of the record gains of 2021.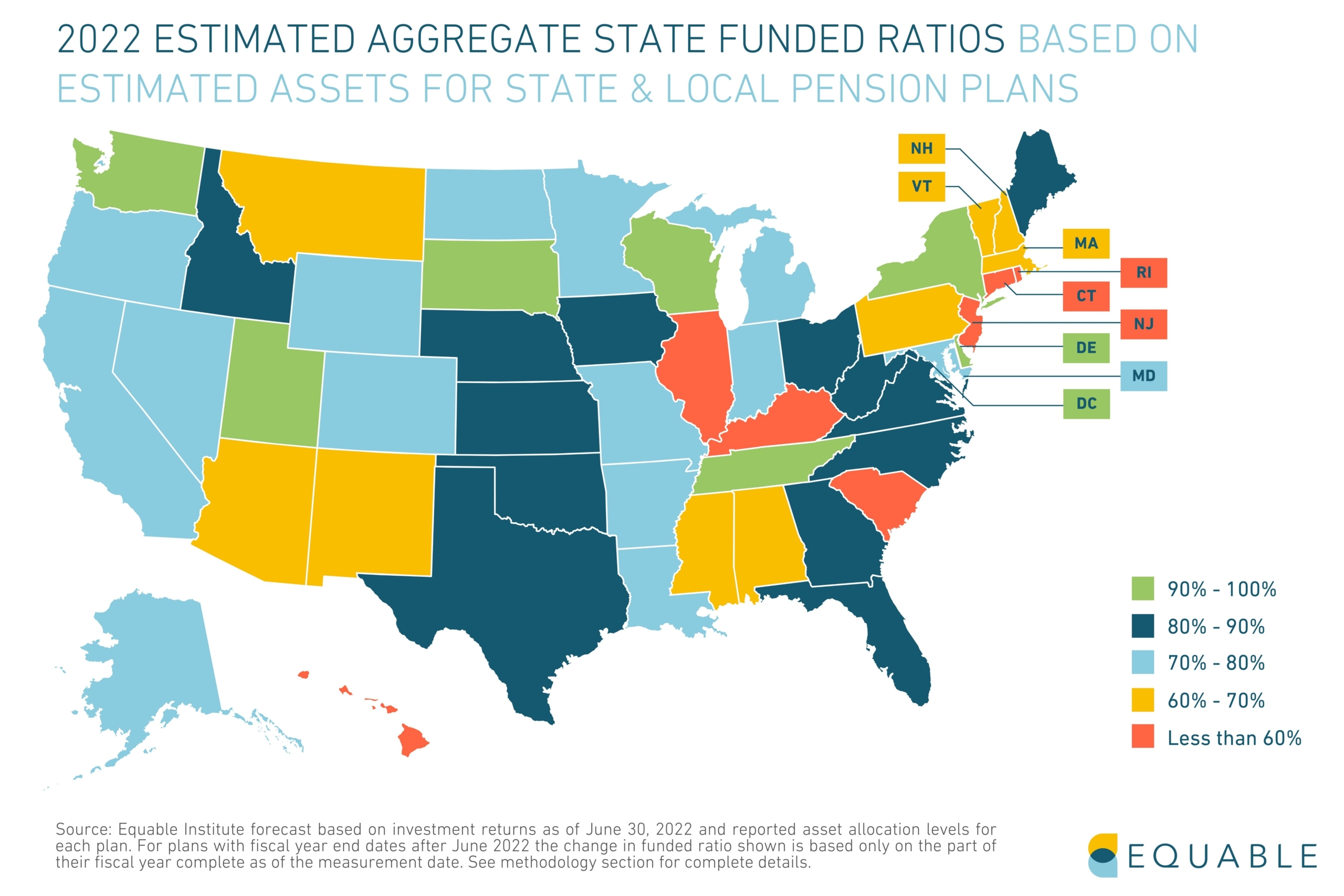 Equable estimates the aggregate 2022 funded ratio will decline to 77.9% and aggregate unfunded liabilities will increase to $1.4 trillion – the largest single-year decline in funded ratio since the Great Recession.
The good news is that the net trend between 2019 and 2022 is still positive, with improved funded status. The bad news is that the state of pensions in America is still fragile.
Read and Download State of Pensions 2022 Report

Here.

In the latest edition of Equable's annual report, "The State of Pensions 2022: The Era of Volatility: Asset Shocks, Inflation, and War," we investigate how state and local governments have managed to prevent a full-scale backslide despite the headwinds of a volatile market and inflation – and how they can navigate an increasingly unpredictable environment to ensure positive long-term trends continue. This edition of State of Pensions also marks a notable expansion in our data set with the addition of 61 municipal plans, widening the scope of our analysis. The report also offers a spotlight on inflation with a review of the varying types of COLAs offered by pension plans nationwide.