The Texas Teachers' Retirement System provides benefits to more than 1.6 million members, according to its website. Here's what you need to know about the system and the plan it offers.
The Texas Teachers' Retirement System members are enrolled in a Guaranteed Income plan. The vesting period for teachers is five years.
Unlike most states, Texas teachers are not allowed to join Social Security — the Lone Star State is one of 12 that have opted out of the program due to Constitutional concerns.
It takes 21 years before a teacher's pension is worth more than what they've paid into the plan. Yet close to half of educators never receive any pension benefit, either because they change careers or move across state lines. As of June 2020, only 29% of teachers work long enough for their pension to be worth more than what they've paid, and only 12% ever receive a full pension, based on teacher retention assumptions provided by the retirement system.
The majority of new Texas teachers leave before substantial pension benefits kick-in, will earn less than $1,000 a month in retirement income, and receive no Social Security.
The Texas Teachers' Retirement System has a $53.6 billion pension funding shortfall, also called pension debt. Unless major funding improvements are enacted by the state's legislature, it will take 29 years before Texas TRS closes its pension debt.
If this trend continues, though, pension debt will continue to grow quickly — increasing by nearly $150 billion — because legislatively authorized contributions are often less than what actuaries have recommended.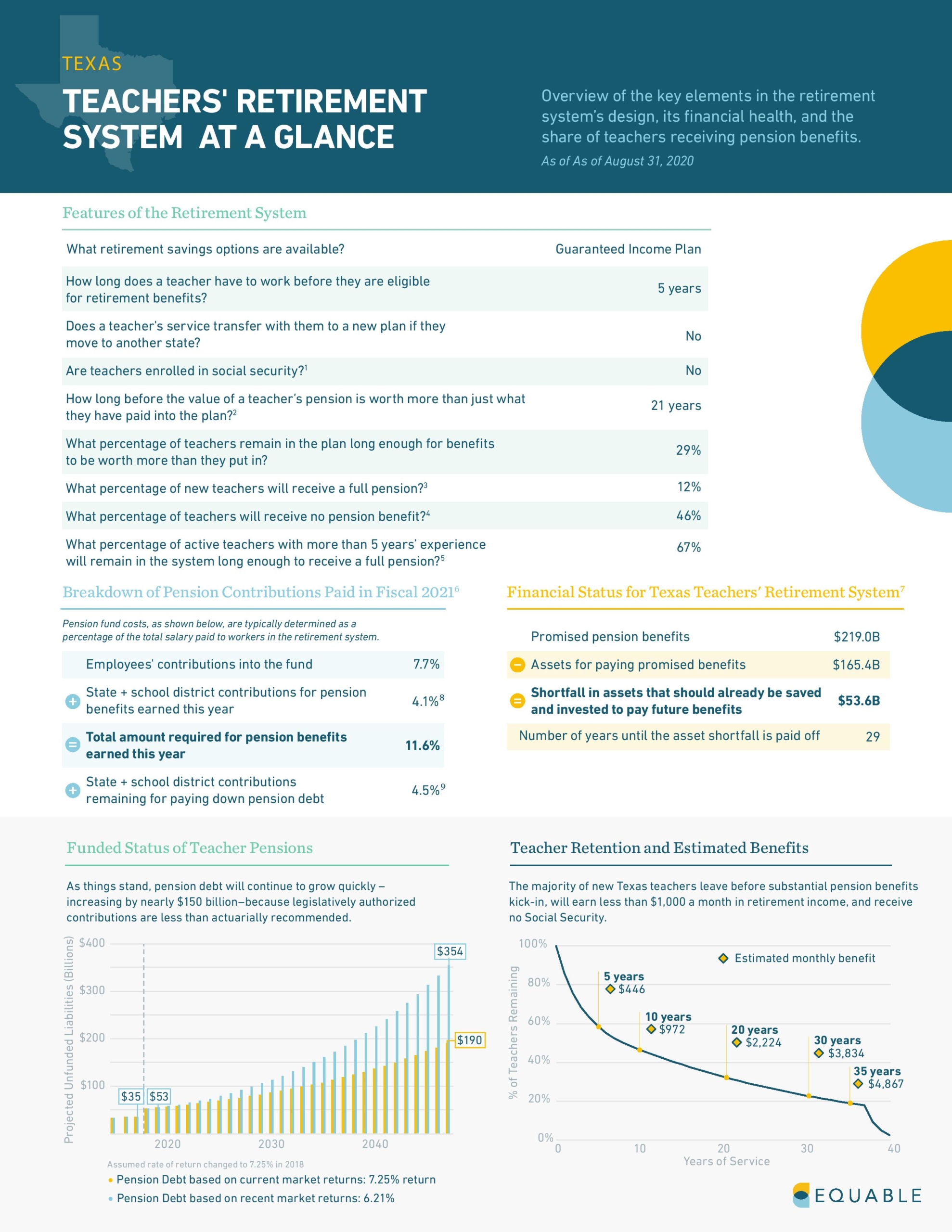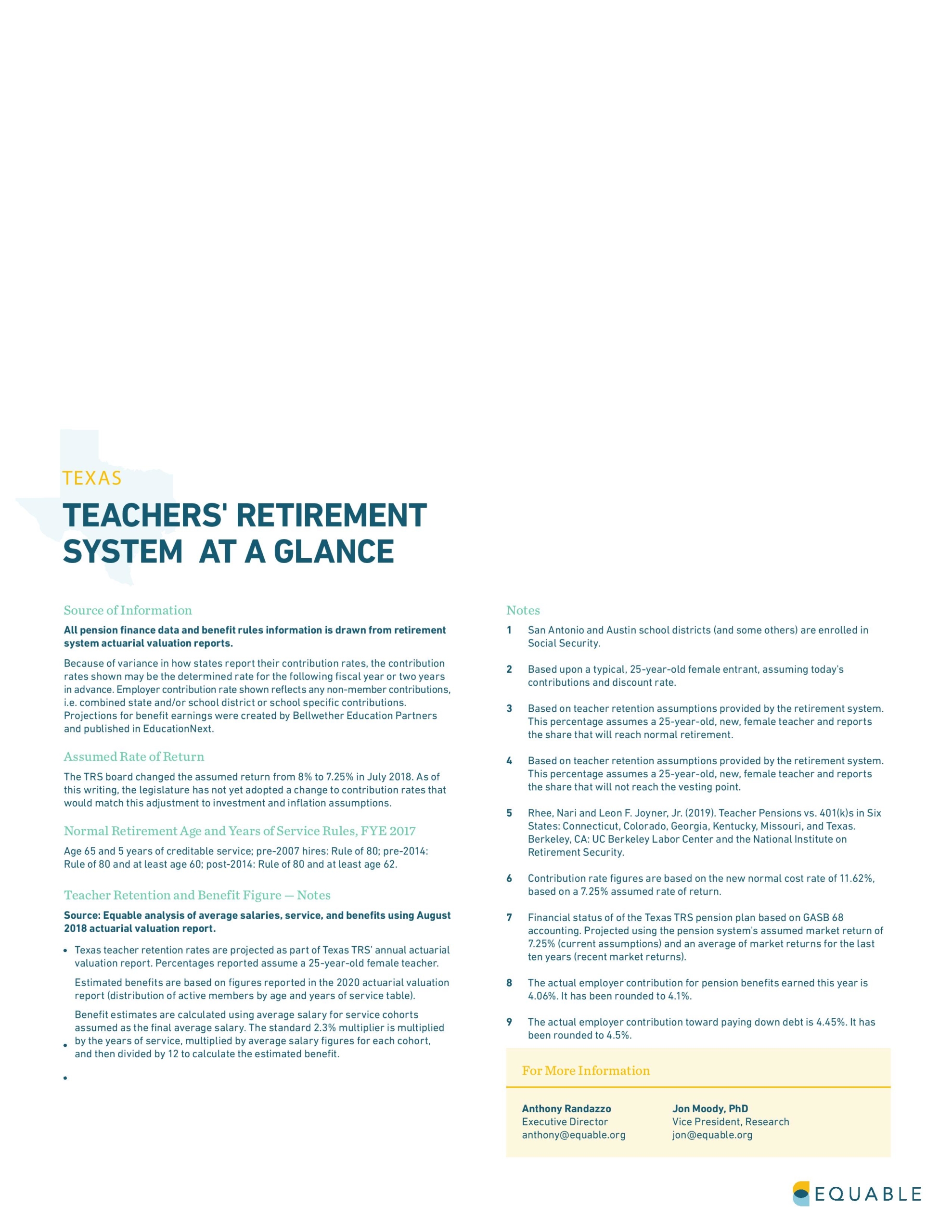 Download the report: Texas Teachers' Retirement System at a Glance